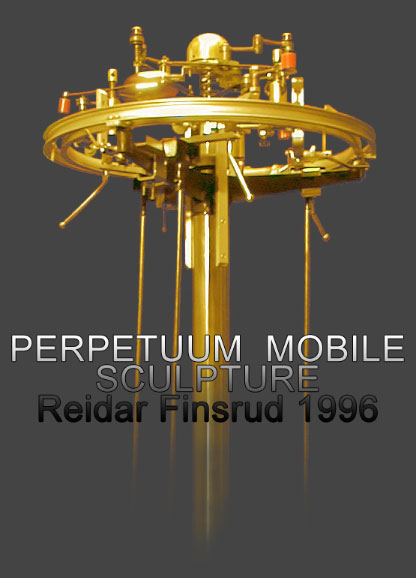 MATERIALS
Brass, aluminium, lead,
together with iron and steel in various grades.
PREPARATORY WORK
Play and research over 12 years.
SPECIFICATIONS
Rolling steel ball 0.820 kg.
Centre weight: ca 40 kg.
Total weight: ca 155 kg.
LAP TIME
Locked to the periodic time (32 per minute; the three long pendulums).
The steel balls lap time: 16 rounds per minute.
START-UP
After final installation and adjustments:
28. April 1996 at 05:45 o'clock.
ESTIMATED LIFESPAN
Until it wear and tear, sometime in the future.